Trimble County Kentucky Photo Album
Photo 100a,b


Strother James Stark, my Grandfather
This man was born in either Hardin Co. or possibly in Missouri. We have several conflicting stories on him. He was in the Confederate Army in Hardin Co. Donna Marjorie Stark (Thompson). His son, John Lee Stark says his father was born in Mo. on the 1880 census and in one place Daniel Hebron Stark (my grandfather) say born in Mo. but the rest of the time they say Ky. So, good question. We have heard the story that they all went to Missouri in a covered wagon , but all the old folks are gone.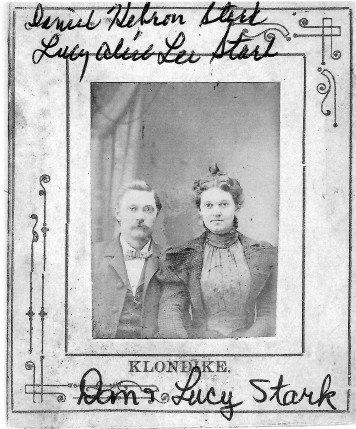 Daniel Hebron Stark (son of Strother James Stark) - and wife, Lucy Alice Lee Stark, my grandparents

Submitted by Donna Stark - thank you!