Trimble County Kentucky Photo Album
Photo 99a,b,c,d,e,f

The following Carte de visite images are from the album of Sallie V. Barclay, daughter of John Rowan Barclay and Mary H. Rose: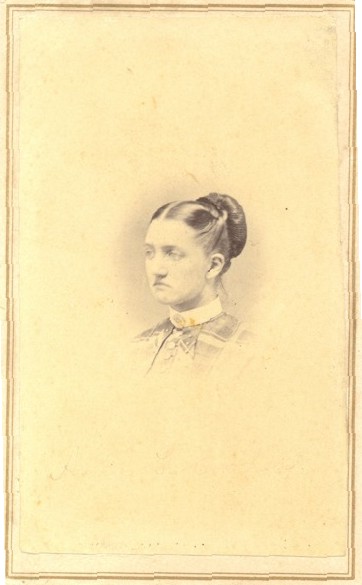 Anna Cooper. (Possibly Ruhama, later the wife of William F. Trout?)
Delia Booker. Image made circa 1860. Cordelia Booker, wife of John Hampton Booker, died about 1856..... There was a daughter but she would be too young to be the subject of the picture.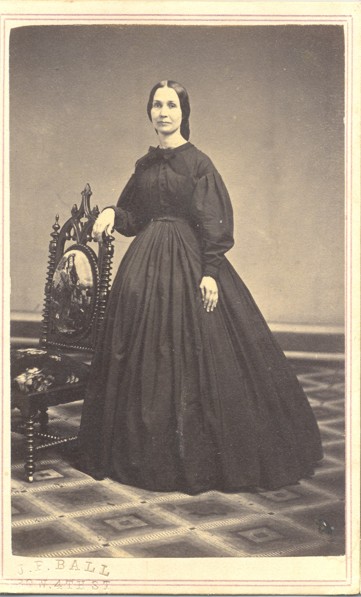 Mrs. Giltner. Image made circa 1860-64. Taken by African-American Photographer, J. P. Ball, in Cincinnati.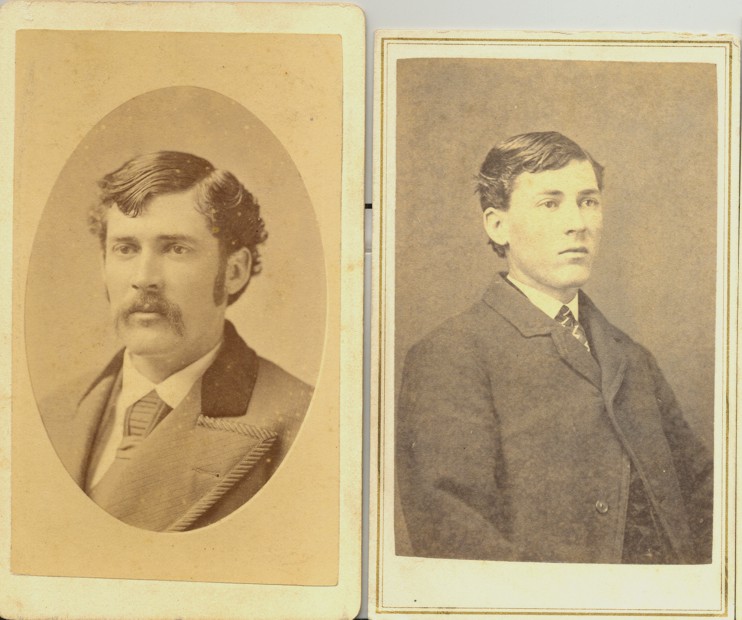 Josiah "Joe" Lawrence. Son of Henry Lawrence; grandson of Joshua G. Barclay; nephew of John Rowan Barclay.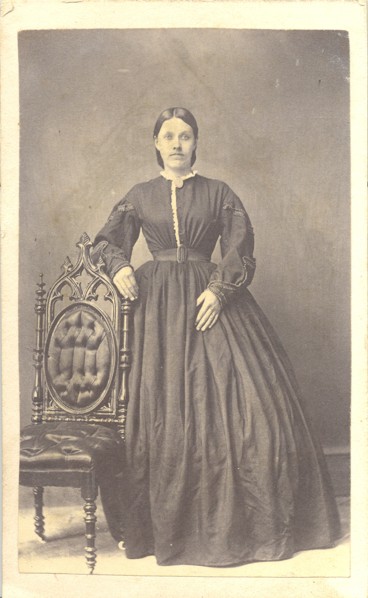 Mrs. McIntire. Image made circa 1862-64. Proprietary tax stamp on back.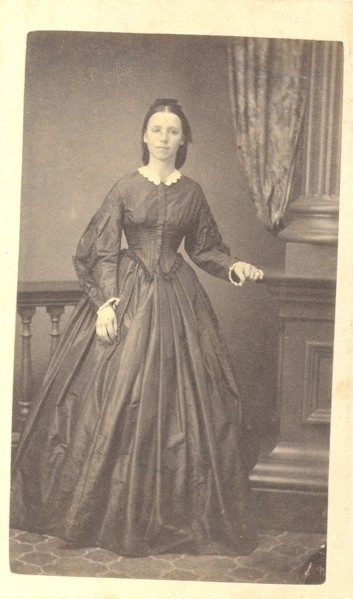 Sarah Elizabeth "Sallie" Trout, b 18 Nov 1846, the daughter of Isaac & America (Peak) Trout. Sallie married Theophilus Fisher.
Her death occurred 30 Sep 1936.

Submitted by Linda Fluharty - thank you! Visit Linda's home page at http://www.lindapages.com/