>
Descendants of Deacon Benjamin Harrington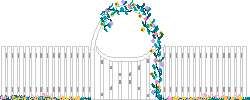 1 Deacon Benjamin Harrington born 26 Sep 1767 Pownal Bennington Co VT; died 3 Mar 1826 in Burlington
married (1) 22 Mar 1786 Pownal Bennington Co VT to
Theodosia GARDNER born 3 Sept 1768 Pownal Bennington Co VT, dau of Paul Gardner and Ruth BRIGGS; she died 3 July 1818 Otsego Co NY and is buried West Burlington Cemetery
married (2) 31 Dec 1818 Bulington Otsego Co NY widow Anna PORTER

Four children (by Theodosia) including:
2 Gardner Harrington born 12 Nov 1787 Pownal Bennington Co VT
married by 1810 Otsego Co NY Harriet FRANKLIN born 14 Nov 1789 Block Island RI; died 14 Apr 1860 West Burlington Otsego Co NY. buried West Burlington Cemetery died 1880 West Burlington Otsego Co NY buried West Burlington Cemetery

Nine children including:
3 Nelson Harrington born 7 Apr 1812 Burlington Otsego Co NY married c1830-1831 Otsego Co? NY Elizabeth "Betsey" SWIFT born 19/20 Dec 1812 Otsego Co? NY dau of Levi Swift and Mary WHITE died 6 June 1905 Milton Twp Antrim Co MI buried Eastport Cemetery MI died c1901 Antrim Co MI burial place unknown

4 Chauncy Harrington/Harington born May 1852 Genesee Co NY married c1887-1889 Charlevoix/Antrim Co MI Martha "Mattie Mae" CHAPTON/SHAPTON born 1870 PA family unknown died 1924 Limestone Co AL buried Betts Cemetery unmarked grave died Dec 1924 Limestone Co AL buried Sanderson Cemetery unmarked grave

Children:
**5 Ethel Pearl Harington**born 14 Feb 1891 Central Lake MI married 18 Feb 1911 Madison Co AL Samuel Lester MORRIS b 7 Nov 1885 Calhoun Co AL d 28 Nov 1856 Huntsville AL buried [Old]Madison Cemetery died 8 May 1966 Corona Riverside Co CA buried Rose Hills Memorial Park Whittier CA

5 Joseph Harington born 24 Aug 1893 Central Lake Antrim Co MI died 12 Aug 1910 Limestone Co AL buried with father Sanderson Cemetery unmarked grave

5 Jane Harington born 18 Oct 1895 Central Lake Antrim Co MI married Edward Smith died Unknown

5 Elizabeth Harington born 31 Aug 1905 Madison Co AL married Guy Whitworth died Jul 1970 Huntsville Madison Co AL buried 6 July 1970 [New] Madison Cemetery

**My grandmother and grandfather. There were twelve children of this marriage including my father Edmond Franklin "Frank" Morris. My grandmother spelled her last name with one "r".

I have children for Benjamin, Gardner, and Nelson, as well as more information on the Gardner family. Anyone wishing to contact me I would be happy to hear from you especially about the Harrington and Swift families in Antrim County.



The Harrington Family Tree was provided by Melanie Morris Sussner, descendant.
We thank her for her contribution to the Antrim Co., Michigan Genealogy pages.


If you would like to contribute your family tree to the Antrim pages, please write to Margaret Fallone


Return to Antrim County Surnames


Return to Antrim County Queries


Return to Antrim County Main Page