Trimble County Kentucky Queries - Page 1
July 1996 thru December 31, 1997
View Trimble County Queries 1 January, 1998 - December 31, 1998
View Trimble County Queries 1 January, 1999 - Present

DATE: 15 July, 1996
NAME: Margaret Pecar Fallone
SURNAMES
Looking for info on ABBOTT, BROOKS, GARRIOTT, HEATH, NEAL, PECAR (PIQUART), WILHOIT
---
DATE: 21 August, 1996
NAME: Lawrence Follas


The family name I am researching is FOLLAS, with the variations Follis and Fallis. I have two Trimble Co. references. The first is for the birth of Kate Fallis on March 1857, daughter of John Fallis and Elizabeth Olivia JOHNSON. The second is for the birth of William Fallis on 10 July 1818. Any help will be greatly appreciated. Thank you - Larry Follas
---
DATE: 26 August, 1996
NAME: Vivian Matthews


I have information on SPILLMAN from Trimble Co., KY to share. My G-Grandmother was Maria Melvina Spillman, daughter of Ezekiel Spillman. Have info back to Germanna. I can be reached by clicking my name (above) or at Prodigy RXYR14A. Vivian Matthews
---
DATE: 09 September, 1996
NAME: Margaret Pecar Fallone
Seeking information on Prentiss ( or Prentice) M. HARMON born about 1866 in Carroll Co., KY. He married ( wife unknown) on 11 February 1886 in Trimble Co., and had one son. It is believed his wife died before 1900. He had a brother William HARMON and the two brothers and the son moved out west before 1900 - possibly Montana. Any information on this family would be gratefully appreciated!
---
DATE: 15 September, 1996; updated 09 Dec 1996
NAME: Diane Bollschweiler
Alice Victor KINCHELOE born 1Jan 1874 in Trimble Co., KY died 9 December 1937 in Henry Co., KY. She married Henry Robert GIVIDEN on 10 July 1895 in Sulphur, Henry Co., KY. Henry Robert GIVIDEN was born 4 Sept. 1874 in Henry Co., KY and died 13 Nov 1910. They had four children: Anita Neda born 10 April 1896, Parkie Sr. born 15 Aug 1906, Dorothea Dorothy G born 29 March 1911. and Henry Robert Jr. born 14 July 1909. I have quite a bit of information on the Gividens but don't have much on the Kincheloe's. I am looking for information on her parents and siblings and am assuming that there will be a Victor on either her mothers side or her fathers. The 1880 Trimble Co. Census has a KINCHELOE, Bryant age 42 born in KY, both parents born in KY; and his wife, Alice nee MEAD age 31 born KY and her parents born KY, too, and daughters Susan age 10, Sallie age 9, Alice age 7, Idis age 5, Ellen b Oct 1876 and son Justin born 21 July 1878 age 1. All born KY. Is this the Alice I am looking for? Please contact me if you have any information - thanks, Diane
---
DATE: 3 October, 1996
NAME: Diane L. Clark
Mary PECAR(b1859 Trimble Co.,KY) m. Joseph JACKSON (b 1859 Henry Co., KY; d 1922). Joseph Jackson worked as a clerk in a grocery store in Trimble run by the Caplinger family. He lived with them as a boarder according to the 1880 Trimble Co. Census. His parents were William Jackson b 1834 in KY d 1895 Henry Co., KY, & Margaret W. Burke b. 1834, Ireland; died 1907 Henry Co., KY, buried Sulphur Cemetary. Seeking information on the Jacksons and the Burkes. William was a plasterer and painter by profession. Thank you! Diane Clark
---
DATE: 14 November, 1996
NAME: G. Rogers
I am wondering if anyone has a record of Elizabeth Jane NORVELL marying Levi H. ELLIOT on 2 April 1839 in Trimble Co.,KY. I am attempting to find the name of Elizabeth's mother. Thank you.
---
DATE:13 January, 1997
NAME:Michele Wiley
I am looking for any and all information regarding the CUTSHAW, CRAFTON or RICHMOND families of Trimble County. I will gladly share the information that I do have but I would appreciate any help, documents, or family information that you or anyone you know may have! I live in Alaska and the distance between here and Kentucky has made research a little difficult. Thank you for your help, Michele Wiley
---
DATE:13 January, 1997
NAME:Denise Craig
Surname: CRAIG, ONSTOTT I am searching for information on the CRAIG family in Trimble County. I am most interested in locating the parents of David Craig (b. 15 Sep 1821 in Lincoln Co, d. 8 Jun 1889 and married to Susan Blackabee; lived mostly in Garrard Co.) and his brother, John M. Craig (b. 11/19/1830 Rockcastle County, d. 2/9/1903 Trimble Co. married MARY A. ONSTOTT b. 4/24/1834 Garrard County, d. 12/4/1879 Trimble Co). Any information on these families would be greatly appreciated. Thank you for your help, Denise Craig
---
DATE:20 January, 1997
NAME:Kathy Duvall
Seeking info on John W.MADDOX b.abt 1822, his wife was Susan GREENWOOD b.1830. Their son was Benjamin F. MADDOX b. Sept.12,1854 in Trigg Co.(siblings:Robert,John,Joseph,William,Andrew,Ira,Ruth,Maude)Benjamine married in Trimble Co. to Leolia(Lee/Lee Oly) NEW b. April 14,1863. She was the daughter of Erasmus D. New b. 1833 and died in Trigg in 1899. Erasmus was the son of G.M.NEW. Erasmus married Eliza(Louisa)Ritch in 1856 in Trigg. Thank you, Kathy Duvall
---
DATE:27 January, 1997
NAME:Phil Etienne
Looking for any information on the McMAHAN family of Trimble Co., Kentucky. Namely Daniel McMahan, his father and mother, and his wife Elizabeth MONROE McMAHAN. Info I have found is from the 1850 and 1860 census. Anything else (especially previous to that) would be greatly appreciated!Phil Etienne
---
DATE:29 January, 1997
NAME:Thomas Williams
William NEAL was born in 1897 and was married to Grace GRAVES His father was John Neal no dates. he was married to Sarah Jane HOLESCLAW, who was born in 1868. His father was Jacob Neal, married to Margaret. That is just all I have right now, but the search continues! Hope to hear from you soon,Thomas Williams
---
DATE:07 February, 1997
NAME:Gena Hart
Daniel COLBERT b.?, d. 1814 estate settlement was dated 14 June 1814 Henry Co. KY, m. 1) - ? -, m.2) Margaret CALHOUN 18 Oct 1804 in Shelby Co KY. Daniel is listed on the 1789 Jefferson Co KY tax list, 1800 Shelby Co KY tax list, the 1809 - 1814 tax lists for Henry Co KY, Had children Daniel Jr. b. 1792, John, Merrifield(of Trimble Co KY) b.1799, Lucinda, & probably more. Daniel Jr. m.1) Mary FLINT25 Mar. 1815 in Knox Co IN, 2) Delilah ABBOTT 6 Oct 1834 in Oldham Co. KY, 3) Phebe RICHARDSON 18 Oct. 1840 in Hancock Co KY where he lived until his death in 1862. Daniel Jr. had 17 children from these 3 marriages. Would like to correspond with any one researching this line. Gena Hart
---
DATE: 18 February, 1997
NAME: James Carl Romans
I am looking for information on John Thomas ROMANS and wife Amanda Catherine PETTY inTrimble County. Census records, tax records, and especially parents would be appreciated. I have reason to believe that John T. Romans, born in 1859, had parents named FORD and was taken in by a family named ROMANS and took their name. If I could find a FORD in the 1860 census named FORD that had a one year old child named John Thomas, it would possibly be a clue in this mystery. The youngest child of John and Amanda, Carl Frank Romans, was born in Erlanger, KY. in 1908, so they had moved by that time. Thank you for any assistance you may give.James Romans
---
DATE: 09 March, 1997
NAME: Marcus D. Partlow
John Cox PARTLOW b. 3 Mar 1837 Milton, Trimble, KY d. 4 Feb 1904 Jennings Co, IN. served in Co A, 22nd Ind. Vol in civil war. Married 31 Aug 1860 Jefferson Co, IN to Josephine HUTSON b. 30 Nov 1844 Jennings Co., IN d. 26 July 1911 Bartholomew Co, IN her father Joseph HUTSON b. KY her mother Amma Grigge. their children: Anna Clara, John Sherman, Lillie Grace, Edgar Lare, Seth Burgis, Homer. Who were the parents of John Cox PARTLOW? Where did they come from? Who are the parents of Joseph HUTSON and also Amma Grigge? Would be glad to share info with others searching the PARTLOW surname.Marcus D. Partlow
---
DATE: 15 April, 1997
NAME: Sonny A. Wheeler III
I am looking for the marriage record of my gr,gr,gr,grandfather. His name was Layton WHEELER and he married a Betty CRIMM. They were supposed to live in Westport, Ky in 1820. I have been unable to find anything on them. I have all their childrens names to. If you could help me I would appreciate it very much. I know Westport is in Oldham Co. but I am checking surrounding counties. Sonny A. Wheeler III
---
DATE: 20 April, 1997
NAME: James R. Mahoney
I am working on the Mahoney Family Tree and came across a Mahoney Cemetery. Where is it located? Thanks James R. Mahoney
---
DATE: 08 June, 1997
NAME: Marie A. Dobranich Talbott
Zachariah TALBOTT and Absalom TALBOTT appear on the 1850 Census for Trimble County, Kentucky enumerated on: 10 October 1850. Zachariah m. Elizabeth Jane HALL, daughter of William HALL,on 14 Apr 1836 - Fayette County, Kentucky Witness were: father: William Hall and Nancy TALBOTT. QUESTION: Is Zachariah TALBOTT a nephew to Absalom TALBOTT and the son of Nancy TALBOTT? Richard TALBOTT and Margaret Dowden of BARBOUR CO., VA were the parents of 13 children...2 of which were: I. Zachariah b: 1813 in Philippi, BAROUR CO., VA who married 3 times 1) Mary Ellison 2) Kaziah Ellison (sister) 3) Margaret J. Zinn. II. Absalom b: 22 Sep 1807 in Philippi, Harrison CO., VA and married 1) Elizabeth Young on 5 Dec 1823 in Harrison CO., VA. These two were the younger of the 13. One of the eldest was a JACOB TALBOTT who married a NANCY McKinney in 1815....which is the birthyear of the Zachariah TALBOTT I am working on. This Zachariah moved on to Lexington, Lafayette Co., MO. and had a total of 9 children. His sons HARVEY TALBOTT (invalid most of his life - or since birth) and BUTLER MOORE TALBOTT was born Nov 1855 in Kentucky, mostlikely Trimble Co. I do not have this Zachariah's exact date of death, because he was most likely a conscripted soldier during the Battle of the Hemp Bales, which massive death made it necessary for mass burials. I have obituaries on some of his children and wife. Looking for Land records, marriages of his eldest, which may of stayed in Trimble Co., KY and Death records on both of these Talbotts. Have more info on Talbott Descendents.. Thank you for any assistance you have give. I married a Talbott: Richard Arthur Talbott. Thank you,Marie Talbott
---
Response to above query!
DATE: 16 October, 2001
NAME: Joe Talbott
In response to your 8 June 1997 query on Zachariah Talbott and Absalom Talbott, I am a descendant of Richard Talbott who married Margaret Dowen. she was born Dec. 25 1776. To them were born thirteen children. Their names and the dates of their birth are as follows. Samuel 1790, Mary Ann 1792, Jacob 1794, Abraham 1796, Isaac 1798, Robert 1801, Elisha 1804, Silas 1806, Absalom 1807, Ealm 1810, Zachariah 1813, Margaret 1815, Elizabeth 1819, Nearly all the Talbotts of Barbour County are descendants of the above named children. Zachariah and Absalom were brothers. I also have info on the Talbott, line before Richard. Thank you,Joe Talbott
---
DATE: 24 June, 1997
NAME: Bob Schirmer
My father, Reuben August SCHIRMER was born in Ghent in 1900 and lived on his father's farm in Trinble County until 1924 when he went to California to seek his fortune. The farm is on a road called Peck's Pike. This road commences soon after you climb out of Milton. You turn right at about the Methodist Church which is on the LH side of the road out of Milton. My dad's sister, Lucille Schirmer ASHBY still lives on the farm. My KY family includes Schirmers, BARNES (my grandmothers family name) ASHBY (in-law), VINCENT (from Madison where my dad's other sister lived after marriage). We have considerable information on the Schirmers going back to the family which emigrated from Germany to Ghent in 1848 and would be happy to exchange data with others. Thank you.Bob Schirmer
---
DATE: 28 July, 1997
NAME: James Romans
I want information on Sarah ROMANS. She is shown in the 1860 census on page # 228 and shows an Abbotsford P.O. as an address. Can anyone help me with any names to go with this lady?James Romans
---
DATE: 29 July, 1997
NAME: JackMagee
Searching for information on my Great-grandfather Alexander Givens Anderson, b. June 1, 1830 Trimble County KY. d. Oct 26, 1900 St. Louis, MO m. Mary Riscella RobertsD. of Richard Roberts and Elizabeth Crockett in Spartar , TN (Town does not currently appear on maps, probably something similiar). Alexander is reported to have joined the Confederate Army from his home state of KY, served as a Major of Commarisy at Vicksburg, where he was captured and paroled. After the war he settled in Wentzville, MO until 1870 when he moved to St. Louis. I have no information on his parents, how he met his wife, where they were married, or how and why they came to Missouri. Any help gratefully appreciated. Were there any "GIVENS" in Trimble County? JackMagee
---
DATE: 10 August, 1997
NAME: Linda Weatherford
I am doing research on Samuel KING. He was born around 1800 and had 9 children. The 1850 census of trimble shoes that he mmay have been living in that county. His children are Pembrook KING, Joseph KING, Jacob Brown KING, Thaddeus KING, Samuel KING Jr., Jefferson KING, Elizabeth King LEE, Susan King DAVIS, Caroline King BRADEN. If any one has information on this family that I am doing research I am willing to share any info. Thank you, Linda Weatherford
---
DATE: 10 August, 1997
NAME:James Romans
I am looking for information on my grandfather, John Thomas ROMANS, born in Harrison County in Feb. 1859. He was married to Amanda Catherine PETTY who was born in TN. They had 10 children, some who were born in Harrison County. Elmer Durestes ROMANS was born May 8, 1896, in Harrison County. Odella ROMANS was born Nov. 2, 1897, in Harrison County. Alvin Thomas ROMANS was born Mar. 7, 1899, probably in Harrison. John Thomas ROMANS' family is shown in Trimble County in the 1900 Census. Durestes Lafayette PETTY might also have been in this area at the time. He was the father of Amanda Catherine PETTY. Carl Frank ROMANS was another son. He was born in Ludlow, Campbell Co., KY. on Sep. 25, 1908 and was the youngest of their children. Any help with these names will really be appreciated. James Carl Romans
---
DATE: 21 September, 1997
NAME:Robert Haydon
I am a HAYDON FAMILY researcher. William Haydon and his family were early settlers in the Trimble County region. Would like to correspond with others with similar interest. Robert Haydon
---
DATE: 24 September, 1997
NAME:Sue Jones
Mary EWING is my husband's Great grandmother. She married John Jackson MORGAN on Nov. 10, 1853. Am seeking information from 1800-1830 on John J. Morgan and his ancestors. His father's and mother's name was John Dunbar Morgan and Elizabeth Taylor. He was born in Md. but moved to Ky. somewhere in the early 1800's. Thank you in advance for any and all information you may find. Sue Jones
---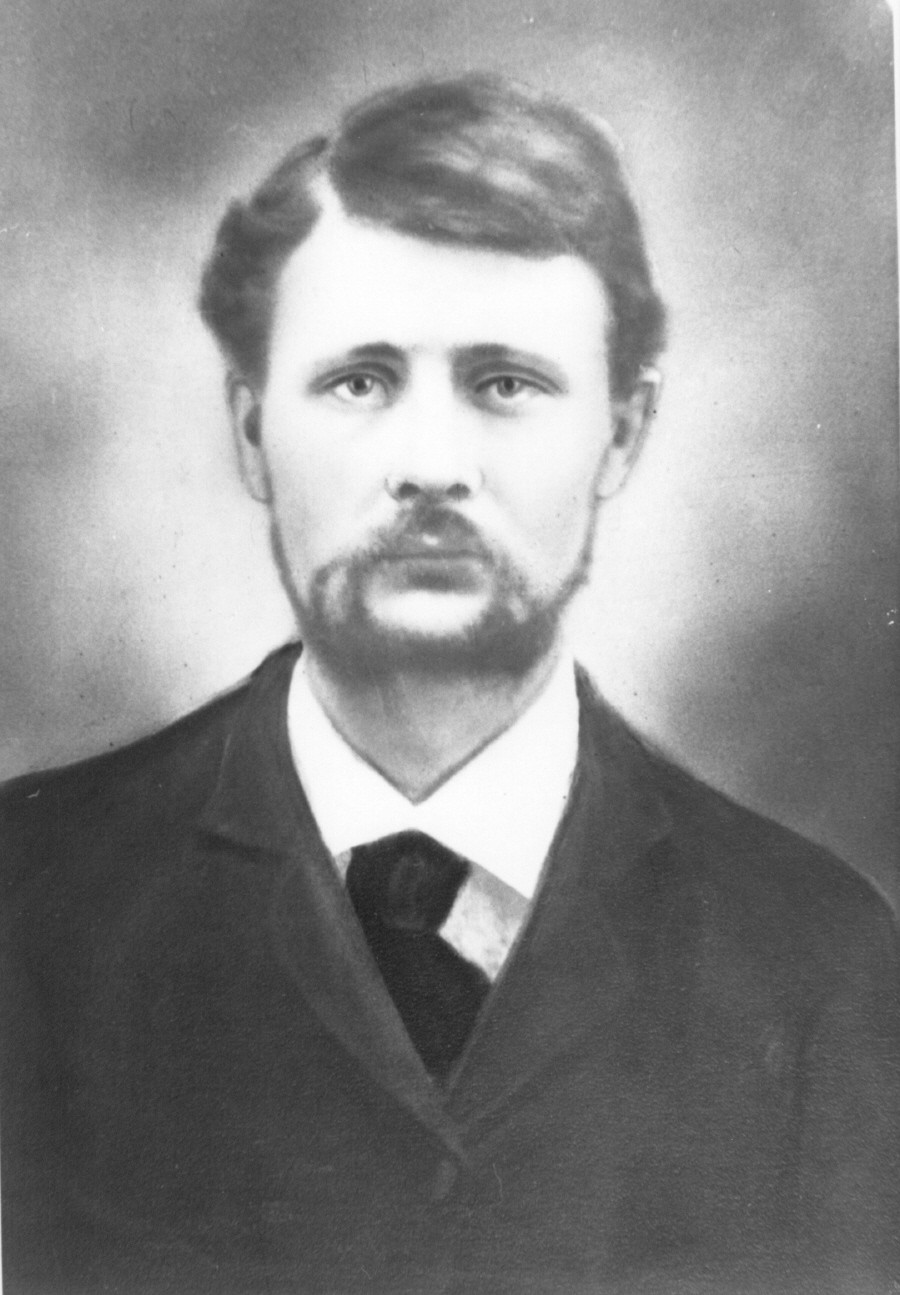 DATE: 10 October, 1997
NAME:Haslem Smith
My father Ivan Morgan was born and raised in the Trimble County area. I am researching his family lines. I would like to correspond with anyone working on the following names: MORGAN, RALSTON, ABBOTT, TAPP, HARRISON. Thank you. Haslem Smith
---
DATE: 14 October, 1997
NAME:Rochelle Rowlette
Seeking information on Richard Ashby, born 1878 in Kentucky, and his father Jacob Ashby, born in Indiana. The uncertainty about this Ashby family is compounded by the fact that they apparently moved back and forth between Indiana and Kentucky. I suspect that Thomas Ashby is a brother of Jacob, and maybe Miles is their father, but I will have to do further research about that. If you find any further references to Miles, I would love to hear about them. Rochelle Rowlette
---
---
DATE: 24 October, 1997
NAME: Bobby E. Gratts
The GRATTS family history is very unique and large. My sister has been involved in tracking our family history for several years. Any info you could add would be greatly appreciated!. Bobby E. Gratts
---
DATE: 25 October, 1997
NAME:In Memory of Georgia Helderlein


DUNCAN/CHOWNING/CONNELL...families of Trimble County Kentucky - please click hereThe Duncan Family for a detailed query and family tree information.
---
DATE: 01 November, 1997
NAME:Martha Gammon
I have a George HARMON married to Mary Ann HUMBLE . They lived in Trimble. Children: Oliver Perry, Columbus and Alonzo. Any connection? Thanks - Martha
---
View Trimble County Queries 1 January, 1998 - 31 December, 1998
View Trimble County Queries 1 January, 1999 - Present
Margaret Pecar Fallone / Harrison Township, Michigan / MFallone@aol.com
This page was last updated May 2017