Trimble County Kentucky Photo Album
Photos 96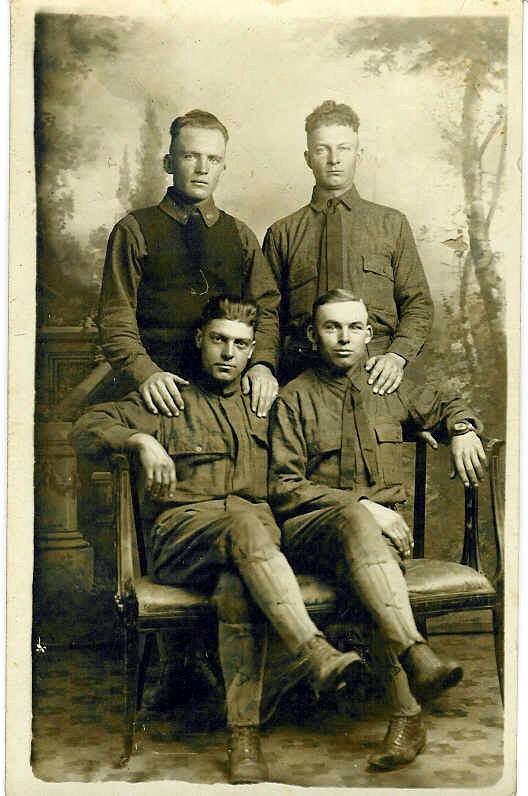 This photo is stamped Nov. 19, 1918. The names written on the back look to be: Oby M. Simpson, William F Butler, Ray L. Harmon & George W. Abbott. This is actually a picture postcard. From the research I've done all of these young men were from Trimble County or must of lived there at sometime.


Submitted by Cherona Craig Dermon - Thank you Cherona!