Photo 2 ... see description below photograph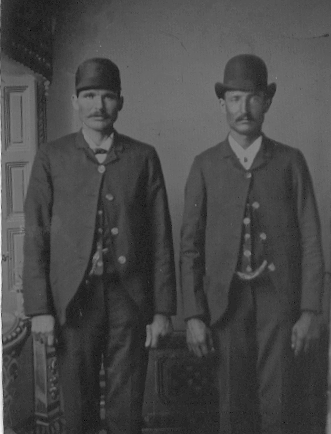 This tintype belongs to Violet Jennings of Trimble County. She has identified the gentleman on the right as Ivo T. Morris, but does not know the identity of the man on the left. If anyone is able to identify him, please contact
Violet Jennings at 2926 Patton Creek Road, Pendleton, Ky 40055-8907.