Barth Family Photo
Photo 110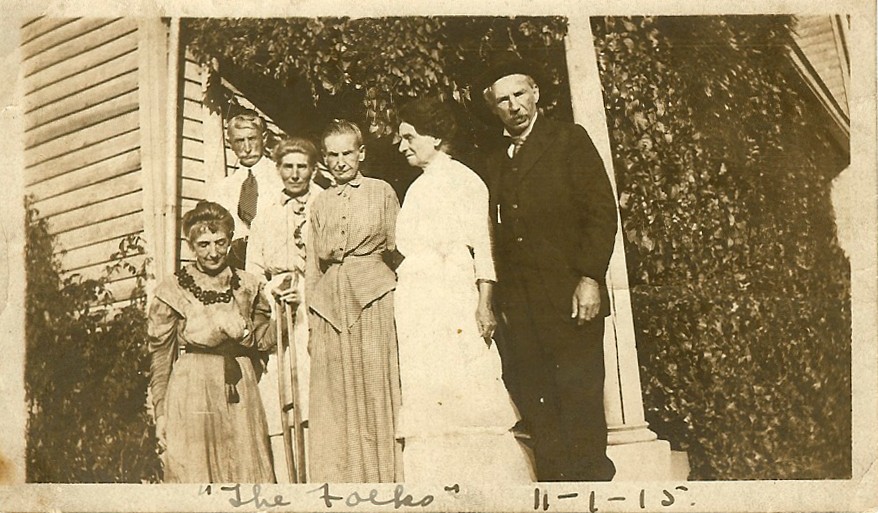 Here is a picture of my BARTH family that lived in Milton from late 1860's to 1941. Photo taken on porch of their house in Milton dated 1 Nov 1915. They were all unmarried with the exception of my ancestor, George H.E. BARTH.

BARTH Siblings – Children of Michael BARTH (Left to Right, Back Row)

Wilson Willis BARTH
Cecilia L. BARTH
Eleanor M. "Nora" BARTH
Belle "Annabel" BARTH
George H.E. BARTH
(Front Row)
Mary Catharine BARTH


With thanks to Kimberly Curlin Wettroth email kwet@mindspring.com - for her contribution.