Trimble County Kentucky Photo Album
Photo 102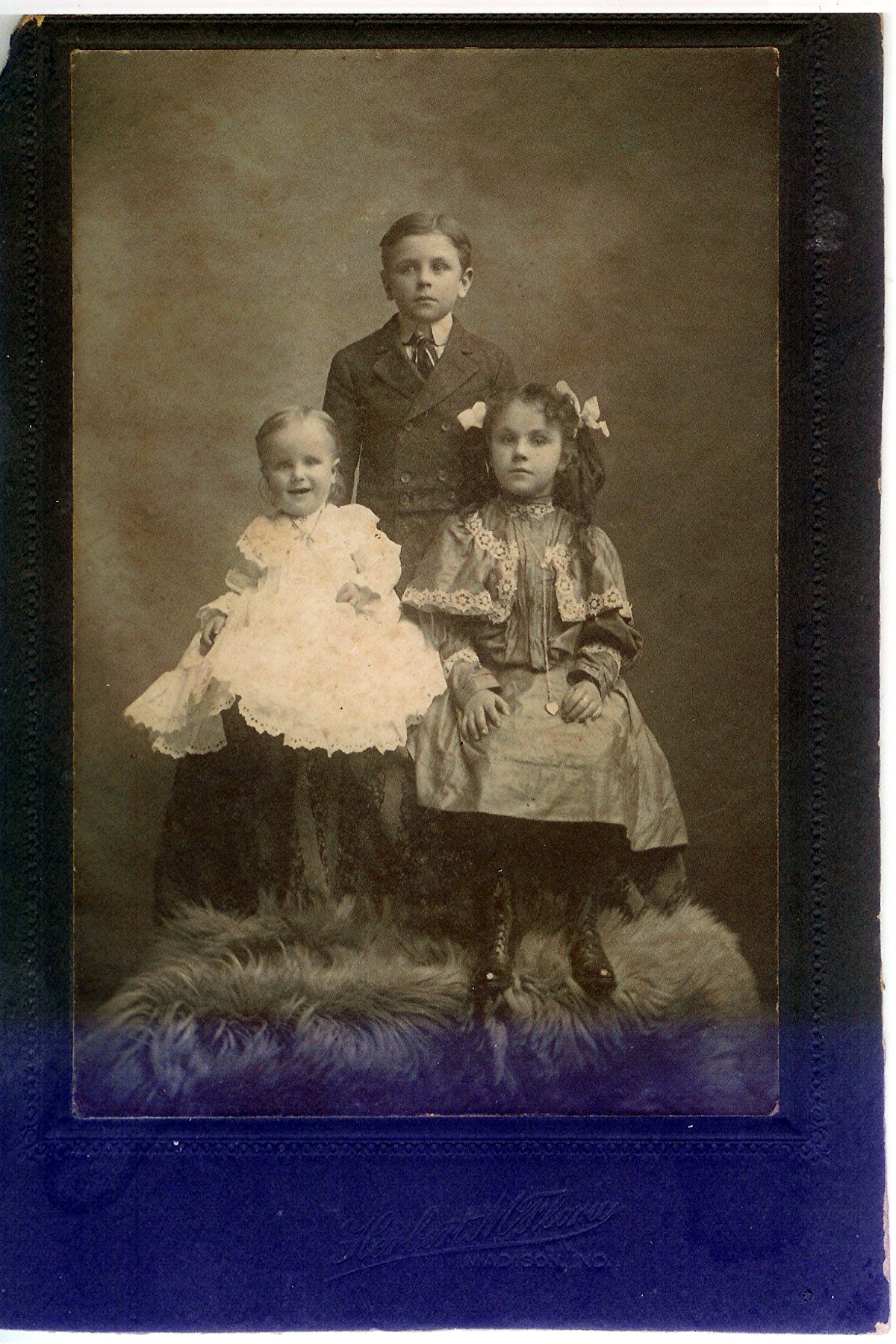 The photo is of the following:
Frank M. Martin b. about 1897 KY
Mamie Martin b. about 1899 KY
Goldie (male) b. about 1906 KY
Their parents are John M. and Mary A. Martin according to the 1910 Trimble Co., KY census. (Page 4A). John and Mary had been married for 14 years.
Mamie married Lucian Kidwell.
The photo was taken by Herbert M. Flora in Madison, Jefferson Co., IN.
I would estimate the photograph was taken about 1910-1911.

Submitted by Karen Phillips, Jefferson Co., IN Lookup Volunteer. Photo was given to her by Mr. Ronald Kidwell. Thank you!

In April 2008 I was contacted by a descendant of this family who has generously provided us with more information, as follows:
Frank M. Martin was born 3, Jan 1897
Mamie Martin was born 2, Mar 1899
Golda B. Martin was born 6, Oct 1905
Children of John M. Martin and Mary A. Wainscott - John and Mary were married 31, Mar 1896 in Owen County,KY
I believe this photo was taken closer to 1907 than 1910-1911. I have a copy of a photograph of the Norfolk School on Corn Creek that is from 1911 - all three children are in this picture and they all look considerably older.
Thank you to Sharon Martin Kline - email address newlib@speakeasy.net - for this update!