Notes for Isaac Gray of Trimble County Kentucky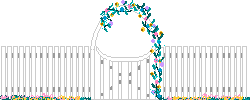 My NOTES for Isaac Gray include:
MONTGOMERY COUNTY, KENTUCKY COUNTY CLERK TAX ASSESSMENT RECORDS, Transcribed By:Thelma M. (Willoughby) Dunn, 18 Bomar lake Cove, Atoka, Tenn 38004-6413, 1996. [ LDS film #'s 6038683/84/85]
-1803 (First reference for Isaac) Isaac Gray 1m21> - 1m16>21 - 1 - 3 4H no land
-1804 go back and look for
-1805 Isaac Gray 1m21> - 2m16>21 - 1 - 3 6H no land
-1806 Isaac Gray 1-0-1-3 8H 261ac2ndR on Flat Creek
-1807 go back and look for
-1808 Isaac Gray 1-1-2-3 9H 261ac2ndR F.Creek
-1809 go back and look for
-1810 Isaac Gray 1-5B16> - 6TotB 8H 261ac2ndR Flat Creek.
LISTED: 1810 Mont CO Ky census
5-0-3-1 1-0-0-1 =5m <10; 3m16>25; Isaac 26>45. females 1 <10; Nancy 26>45. Also listed in this county 1810 census-Andrew Gray, James Gray, Joseph Gray & Thomas Gray.
SEE Bath CO KY tax lists hard copy file. BUT NOTE that Isaac is listed for several years and then Nancy is listed in these tax lists in 1813 and her husband is not. It would seem that Isaac left the county for that year and Nancy was listed as Hh.
LISTED: 1811 Bath CO formed from Mont CO KY. Isaac Gray is listed 261ac2ndR Flat Creek 1-0-5-6 8H. Next to James Gray 1WP no land 2H and Jonathan Gray 1WP no land 3H.
LISTED:1812 Isaac Gary 261ac2ndR Flat Creek 1-5-7 8H near James Gray no land 1WP 3H, Joseph Gray no land 1WP 4H
LISTED:June 1813 Nancy Gray (no Isaac= where is he) 267ac2ndR Flat Creek 0-5-7 9H James Gray no land 1WP 2H, Joseph Gray 1WP 5H
NOTE: WAR of 1812 SEE hard copy file for Pension application located @ Natl Archives
-Isaac Gray Kentucky Soldiers of the War of 1812 Roll of Field and Staff, Capt Thomas Metcalf's CO., Bowell's Regiment, KY Detached Militia Private Isaac Gray March 29, 1812-April 28, 1812
-Isaac Gray Kentucky Soldiers of the War of 1812 Roll of Field and Staff, Capt Isaac Gray's CO,. Boswell's Regiment, KY Militia March 29, 1813-Oct 29, 1813, Capt Gray PER Pension Application for Service in the War of 1812 ... Isaac Gray entered the service, place not stated, March 29, 1813, served more than six months as Captain of a Company in the Tenth Regiment of Kentucky Militia, marched his company to Fort McArthur and was stationed there for some weeks, then marched his company to Fort Winchester, situated at the junction of the Miami and the Auglaize Rivers; on July 25, 1813 he received a flesh wound in his left arm by a rifle ball from the Indians and later lost the use of his arm. He was granted pension on account of his disability resulting from this wound and was allowed pension from Sept 22, 1814 while residing on a small farm on the waters of Flat Creek in Bath County, KY. In 1822 his post office address was Owingsville, Bath CO, KY. Prior to June 1839 [SEE land records below which may indicate that he moved to Trimble abt 1837] he removed to Trimble CO, KY. His post office address changed to Milton, Trimble CO, KY. The last date in this that lists Isaac as living was Sept 26, 1839. There is no date found stating when the last pension payment was made. (Some list 1841 as Isaac's death year) His age was not given in his application. "Himself and family" were referred to in his file documents, but no names of family members were stated, and there was no further family data mentioned.
LISTED: 1814 Isaac 251 Flat Creek & 100ac2ndR Hingston & 14ac2ndR Flat Creek 1-4-7 9H Joseph Gray 70ac Flat Creek 1WP 4H no James.
NEED to go back and look for any Grays living near Isaac in the following years Bath CO tax lists...
LISTED:1815 Isaac 231ac2ndR Flat Creek & 100ac2ndR Hingston & 14ac3rdR Flat Creek 1-4-8 8H
LISTED:1816 Isaac 231ac2ndR Flat Creek & 100ac2ndR Hingsten & 14ac2ndR Flat Creek 1-5-8 8H
LISTED:1817 Isaac 230ac2ndR Flat Creek & 107ac2ndR Hingston & 14ac2ndR Flat Creek 1-5-9 8H
LISTED:1818 Isaac 231ac2ndR Flat Creek & 107ac2ndR Hingston &14ac2ndR 1-5-9 11H
LISTED:1819 Isaac 231ac2ndR Flat Creek 1-0-5-10 11H next door to Joseph Gray w/no tithables
LISTED:1820 231 Flat Creekac2ndR 1-0-5-11 11H near Ebenezer Gray, but no Joseph Gray found.
LISTED:1820 Bath CO KY census
Isaac Grey Twp not specified 3-1-2-2-0-1 1-1-0-1 Isaac is 45> Oldest Female is 16>26 Where is Nancy?
Ebenzer Grey is listed in Bloomfield 0-0-0-1 0-0-0-1
Andrew Grey Owingsville 1-0-0-0-1 1-0-1
Side NOTE: An Andrew Gray and an Elizabeth Gray are found in Mont CO Ky 1820
LISTED:1821 230ac Flat Creek 1-0-5-13
LISTED:1822 231ac Flat Creek 1WP - 10(School Dist) - 5(Children) - 6B16> - 9TotalB - 7H This list is different from all the rest and lists School Dist poll and number of children in Hh So it would seem that Isaac has at least 5 children born before 1822!
LISTED: 1823 231ac 1-5-16-9H
LISTED:1824 231ac 1-6-7-8H
LISTED:1825 not listed
LISTED:1826 261ac 1-6-19 8H
LISTED:1827 261ac 1-6-19 11H
LISTED:1828 261ac 1-5-17 11H
LISTED:1829 261 1-5-16 12H
LISTED:1830 261 1-6-17 12H & one town Lot
LISTED:1830 Bath CO KY census
Isaac Gray 0-0-1-2-0-0-0-1 0-0-0-0-0-0-0-1
1WM10>15; 2WM15>20; 1WM50>60 Isaac
1WF50>60 Nancy
Side NOTE:There is an Isaac Gray listed in Mont CO MO (=where the Andersons removed to) 1830 Isaac Gray 2-0-0-0-1 1-0-0-0-1 This Isaac age 20>30
LISTED:1831 260ac 1-6-13 17H It looks like the Blacks should be 17 & the Horses 13..did the poll taker make a mistake?
LISTED:1832/33 261ac 1-6-17 14H
LISTED:1834 261 1-7-15 18H
LISTED: 1835 Bath CO KY
William Anderson 23 1/2ac Slate Sidwell 1-5-10 15H 150 cattle
Elizabeth Anderson 174ac2ndR Slate Sidwell 0-5-7
Isaac Grey 261ac2ndR Gray& Jonston 1-7-17-4 25H 30cattle
Presely Grey 1w21>
LISTED:filed Oct 1837 (no 1836 tax list for Bath) Bath CO Ky
Isaac Gray 261ac2ndR Flat Creek 1-8-17-5 20H 30Cattle
James Gray 1m21> 1H
Joseph Gray 1m21> 1H
Presley Gray 1m21> no horse This is the s/o Isaac, assume that James and Joseph are also SIDE NOTE:There is no Issac Gray listed on the 1837 Trimble CO KY Tax list. SEE 1840 census below
NOTE:There are several (many) land deeds for Isaac Gray in Bath CO KY. But the one I zeroed in on is the following where it seems that Issac sold all of his 261 acres. Assume that he left the county soon after this transaction since he is no longer found in any Bath CO KY records that I can see. Deed Bk-K Pg 131 Oct 29, 1837 Isaac Gray and his wife Nancy both of Bath CO KY sell to James P. Jones of sd county 2 parcels of land one being 231 ac on the waters of Flat Creek and the other 30ac where Isaac now lives, total 261ac $15,660. (yes, $15,660!) Ack by W.L. Sudduth Oct 21, 1837 and registered.
NOTE: About 1837>38 Isaac Gray removed to Trimble CO KY. Per his pension application (SEE above) his post office address changed to Milton, Trimble CO, KY where he was (& had been) a resident on June 20, 1839. Trimble County was established by act of the Kentucky General Assembly in December, 1836. The county government was formally organized on March, 27, 1837, and the legal functioning of the county government began on the first day of April of that year. The territory was taken from parts of Henry, Oldham, and Gallatin counties. So it seems that our Isaac moved to Trimble CO right after its formation.
LISTED: 1840 Trimble CO KY census index icludes the following Grays
GRAY, Isaac- age 66 -317, on pg 334 as pensioner
GRAY, Robert B.-323
Isaac Gray 0-0-0-0-2-0-0-0-1 0-0-2-0-1-0-0-1 2WM20>30; Isaac 60>70. 2WF10>15; 1WF20>30; eldest female 50>60 This does not match the age of Nancy, but could be another gal, or a wrong listing, or maybe not Nancy?
Slave Schedule 10-3-1-1 4-6-4-1
Slave Schedule 1-3 1-3-0-2
Two plantations? Two Isaacs? OR one Isaac with 2 plantations
This tree was contributed by Debra, who has generously contributed this information to the Trimble County Kentucky Genealogy.

Return to Genealogies Page


Return to Trimble County Main Page