Photo 5 ... Harvey Family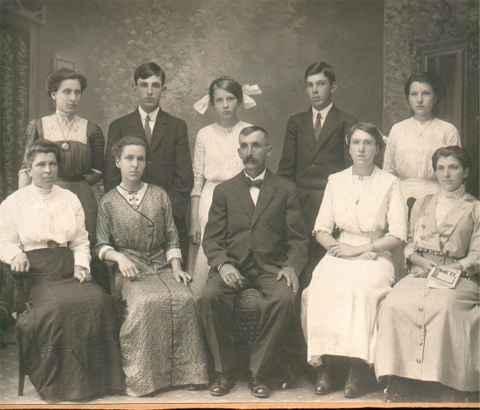 Can you help us identify the individuals in this photo? On the back it says "HARVEY FAMILY" ... Mary seated on far right.

Angie futher writes : This family is the family of Mary's younger brother, from Ohio".

If you can help, please contact Angie Toothman at anjecg@msn.com. Thanks!