Photo 15 ... 1934 Graduating Class - Mancelona High School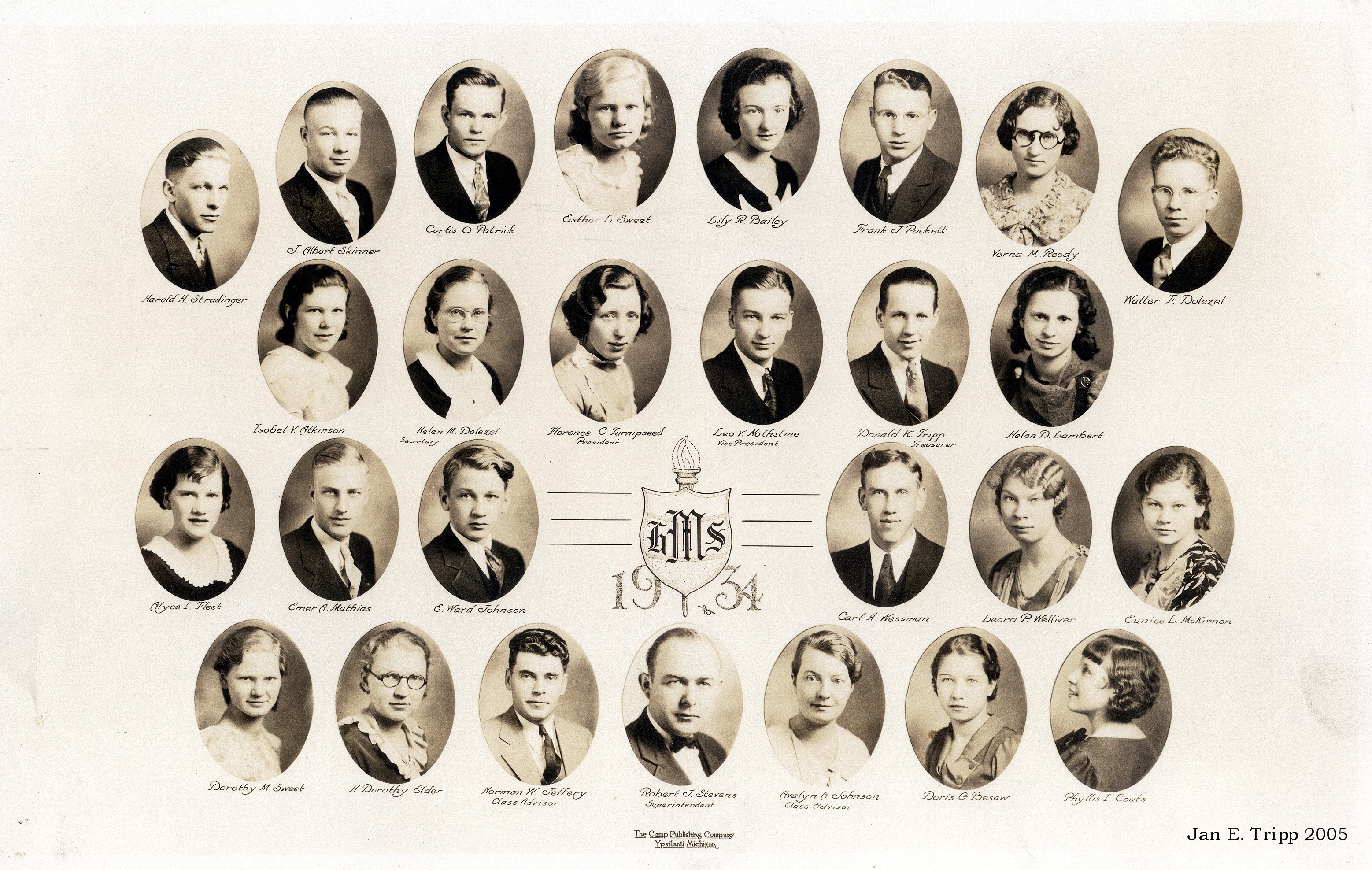 Mancelona High School Class of 1934
Mancelona, Antrim County, Michigan

Helen M. Dolezel – Secretary
Walter F. Dolezel
H. Dorothy Elder
Alyce I. Fleet
E. Ward Johnson
Helen D. Lambert
Eunice L. McKinnon
Emer A. Mathias
Leo V. Nothstine
Curtis O. Patrick
Frank J. Puckett
Verna M. Reedy
J. Albert Skinner
Harold H. Stradinger
Dorothy M. Sweet
Esther L. Sweet
Donald K. Tripp – Treasurer
Florence C. Turnipseed – President
Leora P. Welliver
Carl H. Wessman
Norman W. Jeffery – Class Advisor
Avalyn A. Johnson – Class Advisor
Robert J. Stevens – Superintendent

The Camp Publishing Company, Ypsilanti-Michigan

Transcribed by Jan E. Tripp 2005. Photos submitted by Jan E. Tripp of Ann Arbor, Michigan - Thank you!